Indianapolis Product Liability Attorney
There are different types of product liability claims that a person can file, including but not limited to:
Food poisoning: claims can be filed against anyone who handled the food from the manufacturer to the retailer to the restaurant

Car manufacturers: the manufacturer, parts manufacturer, car dealership, or even the shipping company that was used during the chain of distribution can be held liable for injuries sustained if your injuries were due to defectively manufactured cars or car parts, or if your vehicle had an unreasonably dangerous design.

Pharmaceutical drugs: Everyone in the chain of distribution, from the drug manufacturer to your physician to the pharmacist, can be held liable for providing a defective medication or product to a patient.

Baby products: Some of the most

heartbreaking cases

of product liability have been products that have severely injured or killed babies and toddlers. Parents and caregivers trust brands to distribute and sell items that are safe for their loved ones.
Injured by a Defective Product
When you have been injured by a defective product, there are some things that you should do: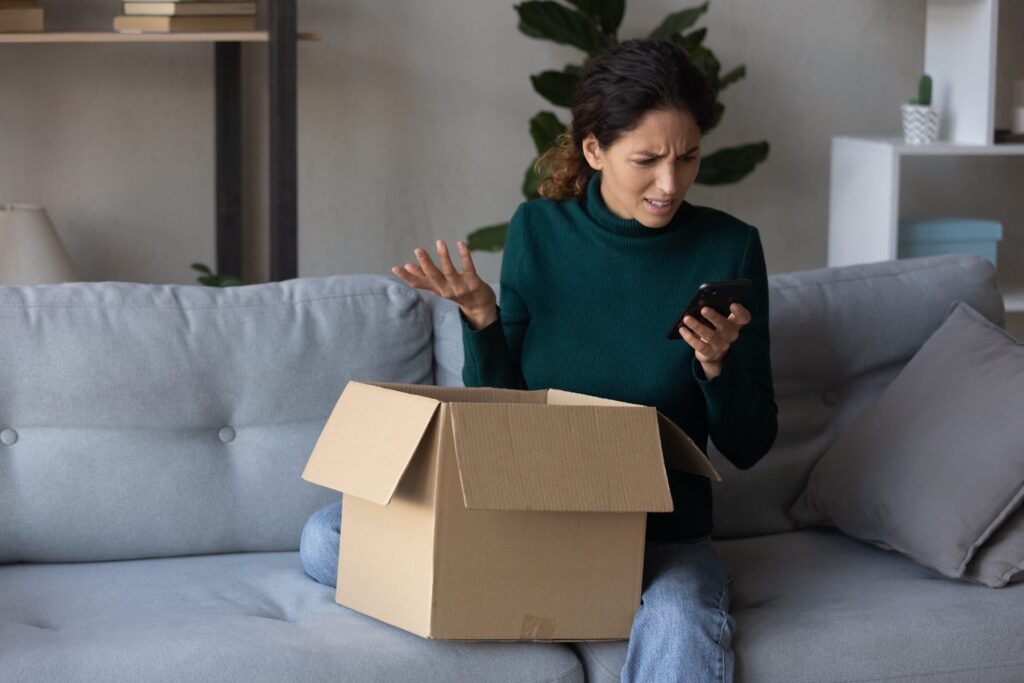 Keep the product that hurt you in its pristine condition, as is, and do not attempt to fix it or take it apart.

Find the receipt or proof of purchase for the item

Take pictures of the injuries that the product or device caused

If the product caused property damage or if there is any other evidence that you feel needs to be captured on video or in photos, make sure you take plenty of those pictures.

Do not speak with the manufacturer or with the store where you purchased the item. It's better to let a skilled and experienced attorney talk to them, so you don't risk accidentally saying the wrong thing.

Give RileyCate, LLC a call to get started on your personal injury claim.
When you arrive at your free consultation, you should have any important documents related to your case, such as medical bills, medical records, the instructions, manual or any information the product came with, and the receipt for the product. Our attorneys can review your case and provide you legal advice on what your next steps should be.
What is considered a Product Liability Case?
When a product has been sold in the marketplace to a consumer and the product contained a defect that caused it to be unreasonably dangerous, the victim can sue for damages for the injuries that they have sustained. Sellers and manufacturers of products have an obligation to ensure that their products meet certain safety standards as set for each industry, whether it's a motor vehicle, toaster, or prescription drug.
Defectively Manufactured Product
One of the most recognizable types of product liability claims is a defectively manufactured product that was made or constructed in a flawed manner where the error in manufacturing caused the product to be different from all the other ones sold. 
Defectively Designed Products
If a product's design is inherently dangerous, such as a type of car that flips over when turning or a type of tire that explodes at certain speeds, the company can be held liable for the injuries and deaths the design flaw caused.
Failure to Provide Adequate Warnings
When companies do not provide adequate instructions about a product's proper use or they fail to warn that a product could potentially be dangerous in a way that is not obvious to a non-expert user, they can be held liable for the injuries that that product has caused.
What is a statute of limitations?
A statute of limitations restricts how long an individual has to bring forth a personal injury claim after the accident or the discovery of the injury. Each state sets its own statutes of limitations for different types of civil and criminal claims. According to the Indiana Products Liability Act, an individual has two years after the cause of action accrues or within ten years after delivery of the product to file a claim. 
In early 2020 the Indiana Supreme Court made changes to the law that our attorneys can explain to you since it is complex. During your consultation with RileyCate, LLC can explain how changes in the law since March 2020 affect your case.
Why You Need a Product Liability Attorney
A product liability lawyer can conduct an investigation on your behalf by collecting evidence to substantiate your product liability claims. They also help you determine what course of action you should take. These types of cases can often involve major brands because many large corporations manufacture our everyday products, so you will need an Indianapolis injury lawyer who is dedicated to your case and will put in the considerable amount of time required to fight these large companies.
If you have a legal matter you would like to discuss with a lawyer from our firm, please call us at (317) 588-2866 or complete and submit the form, and we will get back to you.
*Past results are not a guarantee of future performance.