Personal Injury Lawyer Indianapolis
Victims who have been injured in an accident due to another's recklessness, criminal acts, or negligence are entitled to compensation for their losses under Indiana personal injury law. Consider that at RileyCate, LLC an Indianapolis injury lawyer has decades of experience prosecuting claims on behalf of clients both in Indiana and nationwide. Below is information to help you better understand what to expect as you proceed with your personal injury claim. We would be happy to schedule a free consultation with you to give you a personalized overview of your rights under the law.
A serious injury can leave you with medical bills, wage loss, pain and suffering, and other significant hardships. If your injury was caused by the negligence of another then you have the legal right to pursue compensation for your losses. RileyCate, LLC represents people who have been injured or who have a loved one who has died due to the wrongdoing or fault of another person or company. For decades, we have successfully helped injured victims receive compensation for the wrongs they've suffered and we can help you too. Call RileyCate, LLC today at (317) 597-6197 to schedule a free case evaluation.
Personal Injury Cases
When talking about any type of accident, whether it is product liability, premises liability, or any other area of personal injury law, you may hear lawyers use the phrase "duty of care." Different types of personal injury claims are due to different types of breaches in care. Duty of care is a legal obligation of a person or business, to act reasonably and safely when performing any activity or behavior, whether it is driving a car, performing surgery, or maintaining a sidewalk. For instance, an example of a duty of care in a premises liability law case would be ensuring that all walkways are clear of obstacles or snow/ice and are well lit in order to prevent slip and fall injuries.
For a successful personal injury claim, the Plaintiff, or injured party, must first show that the Defendant (the party the suit is filed against) had a legal duty of care.  Next, the Plaintiff must put forth evidence that the Defendant breached said duty.  Next, the breach of the duty of care must be shown as the direct cause of the Plaintiff's injuries.  Finally, the Plaintiff must have damages, which means that the injuries result in financial loss, which can be compensated for by the responsible party.
Indiana personal injury law is complicated.  Do not risk your claim by trying to figure it out by yourself.  The attorneys at RileyCate, LLC can help you with every step of the claims process.  An Indiana personal injury lawsuit must be filed within two years of the date of injury, according to the state's statute of limitations. Therefore, do not delay in seeking help.  Contact us today!
Personal Injury Accident Types
Personal injury attorneys undertake many types of cases. But when you are looking for a lawyer to represent you, you want to make sure that they have substantial experience in personal injury law. We understand you have options for choosing a law firm for your Indiana personal injury claim, which is why you should research your options.
Motor Vehicle Accidents
We represent individuals and their families who have been seriously injured or killed due to the negligence, carelessness, or recklessness of another in an automobile, truck, motorcycle, semi-truck, or tractor-trailer accident. Typically, the liable party is the one responsible for paying damages to the injured parties. Depending on the circumstances of your accident the liable party could be:
An individual driver
An employer of a driver
A government agency, such as the department of transportation
A manufacturer of defective products if it's found that that was the reason for the crash.
The design or maintenance of the road or highway
If you were injured in an Indianapolis truck accident, reach out to a top-rated truck accident lawyer today.
Medical Malpractice
Medical malpractice occurs when a healthcare professional falls below the standard of care in treating a person. Medical malpractice cases require a personal injury attorney to establish that the healthcare provider fell below the standard of care owed to the patient. So, for example, you can't just sue a doctor for personal injury if you overheard him giving medical advice to somebody else that proved harmful to you. After establishing that a doctor-patient relationship existed, your personal injury attorney must prove that the doctor was negligent in practicing the standard level of care and that negligence caused the injury. The personal injury lawyer must also prove that the subsequent injury led to specific damages such as additional medical bills, pain and suffering, lost wages, or regrettably, even death.
Products Liability
At RileyCate, LLC, our Indianapolis personal injury lawyers work to assist individuals who have been injured as a result of dangerous, defective, or unsafe products. Manufacturers are supposed to produce products that comply with relevant regulatory guidelines and will not harm consumers.  Product liability suits involve claims where a victim was harmed due to a defective product.  Over-the-counter drugs, prescription drugs, car parts or machinery are commonly at issue in products liability litigation. When people have been injured due to a product's faulty design or manufacturing in Indiana, Riley Cate, LLC is prepared to represent them in their product liability case. RileyCate, LLC lawyers have represented individuals for decades in product liability cases, including pioneering litigation in asbestos suits and tobacco use cases.
Slip And Fall
Our firm is commonly contacted by individuals seeking information about slip and fall accidents. Property owners are required to maintain their property and keep it safe. This is true, especially in hotels, grocery, department stores or other high traffic commercial properties. Properties with dangerous areas, such as a wet pool or deck, are obligated to follow certain guidelines to maximize the safety of each guest. Property owners have a duty to maintain their property in a safe condition. Thus, if a property has a sidewalk or walkway it knows is uneven, it is their legal obligation to repair the sidewalk, so it is no longer a tripping hazard. Retail stores that experience spills need a sign in place allowing an employee to immediately respond to this spill and dry the floor before someone is injured, for instance, parking lots should be cleared of snow and ice. Additionally, all businesses should have incident reports and trained staff ready to respond to any emergencies.
With a slip and fall, typically, the most common injury is a fractured hip or femur. Many people experience twisted ankles, elbows, wrists, and other joints not just from the fall motion but from trying to protect themselves, such as putting out their hands when falling forward. This can overextend the wrist and crush some of the tendons in the thumb. All of these injuries may be entitled to compensation, depending on the circumstances.
Victims of slip and fall cases can have long-lasting suffering. If you have been injured, reach out to a slip and fall attorney to recover financial compensation from the responsible party.  Suffering from an injury due to someone else's negligence is not fair.  Demand compensation to help your physical recovery and financial future.
Wrongful Death
An Indiana wrongful death is a legal cause for action of any death that occurs as the result of the negligence of wrongdoing of another person, including a business. Typically, a husband, wife, child, or parent of the deceased may bring a claim for wrongful death. Another thing that your personal injury attorney will have to prove is that the decedent would have had a right to file a personal injury lawsuit for their injuries had they not been killed in the accident. The surviving family members in Indiana may recover damages from the victim's pain and suffering before they died as well as medical expenses and lost earnings. Wrongful death can occur due to a number of reasons ranging from medical malpractice, occupational hazards, product defects, or mistreatment at a nursing home or daycare.
Construction Accidents
Construction sites can often be very dangerous, especially when sites do not follow appropriate OSHA safety standards.  All employers are required to protect their employees in accordance with the Occupational Safety and Health Administration (OSHA) safety standards.  Unfortunately, many construction sites are negligently maintained, resulting in accidents.  Construction employees or innocent bystanders can fall victim. The most common accidents on construction sites include:
Falls, especially from high places such as scaffolding, ladders, or billboards
Electrocutions
Explosions
Crane collapse
Getting trapped
Ground collapse
Faulty machinery or defective equipment
The most common types of injuries on construction sites include:
Broken Bones
Burns and lacerations
Concussions and brain injuries
Neck and back injuries
Spinal cord injuries, including paralysis
Many construction accident victims will suffer from catastrophic injuries, which may include permanent disability and emotional distress.  If you or a loved one has been seriously hurt or killed in a construction site accident, please contact a qualified Indianapolis personal injury lawyer at Riley Cate, LLC.  Our legal team will work tirelessly for you to receive fair compensation to cover medical bills and help compensate you for the pain you suffered.
What To Do After A Car Accident
Accident victims can receive compensation for their losses in Indiana crashes. If you have been in any sort of motor vehicle accident, from truck accident to motorcycle accident, then follow these steps.
Call 911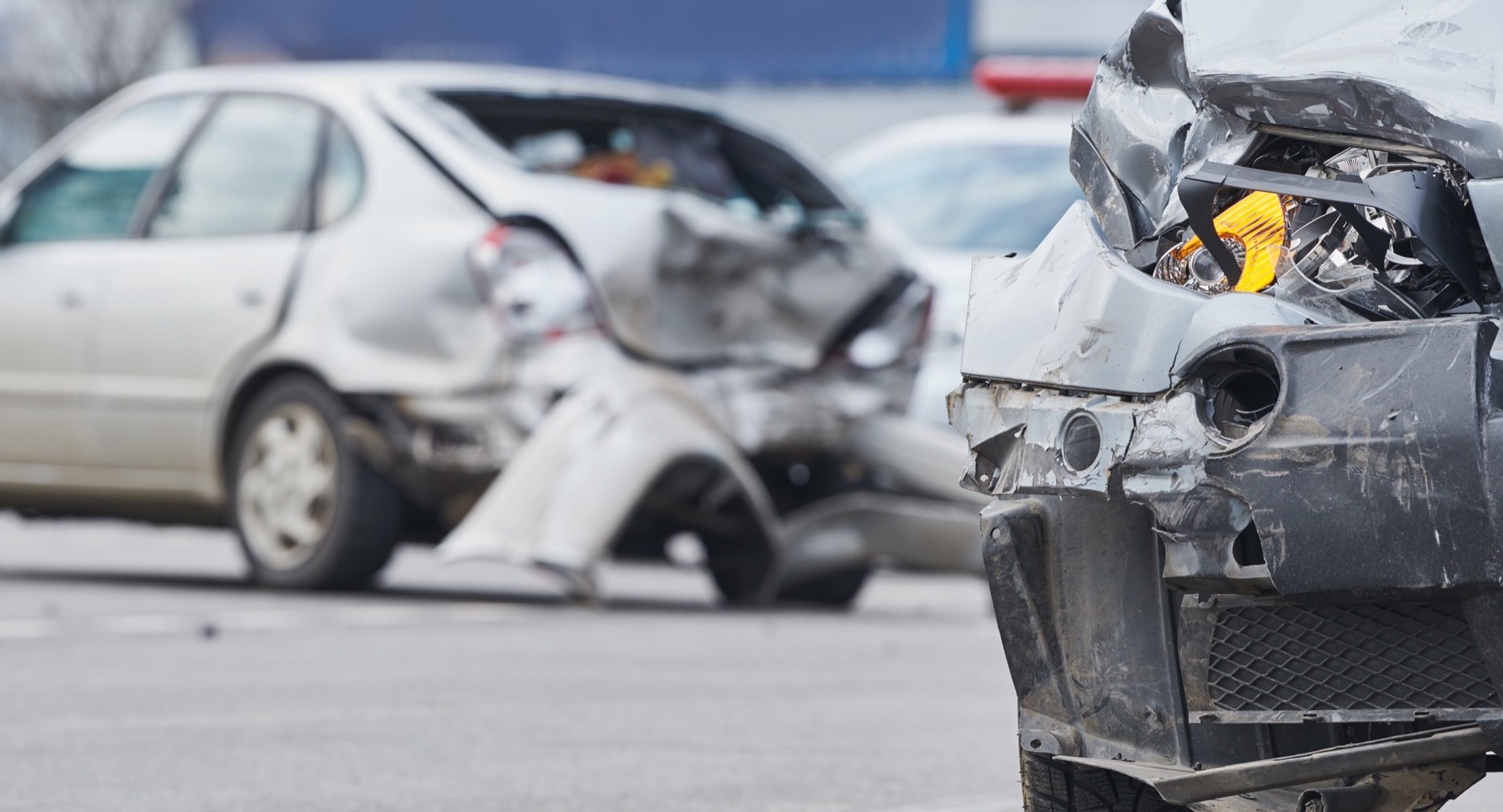 By law, you must pull over in the state of Indiana even for a minor car accident where there are no injuries and caused only minor damage. According to Indiana law, if there was damage totaling more than $1,000 to the vehicles, then you must report it to the police.
You do not have to speak to the insurance adjuster for the person who hit you. If you or a loved one is injured, you may want to seek legal counsel before you talk with the other person's insurance company.
Helping Your Personal Injury Claim
Being involved in a car accident can leave a person shaken up, feeling scared, confused or hurt. The body's natural defense is to release adrenaline into the system which may mask symptoms of serious injuries. Drivers may be thinking about other passengers, car repairs or a new car that they're going to need and several other thoughts. Because crashes tend to take people by surprise, they also end up saying things or speaking without thinking because they are flustered or confused. Unfortunately, those words can have a major impact on a personal injury case.
What To Say After Car Accidents
When police arrive, they will ask you for a statement as a part of their accident investigation. You should only offer accurate information that you remember leading up to the crash. Do not volunteer extra details of information you do not know with absolute certainty. Your interactions with the police and the other drivers should be brief and to the point. When you are speaking with the other driver, you are only legally obligated to provide the following information.
Your name
Your address
Your email address
Your phone number
Your car insurance policy information
If the other driver or the police officer asked for it, then you are obligated to provide proof of your driver's license.  If you have been involved in a car accident, reach out to an Indianapolis car accident lawyer today.
Common Injuries
Common injuries in personal injury cases can vary depending on the type of accident. However, most personal injuries have some of the same characteristics. Any blow to the head may cause a traumatic brain injury. Most commonly, this occurs in automobile, motorcycle, or truck accidents. The sudden slowing of the head in an automobile accident, which causes the brain to strike the skull without the skull ever striking any object, can also cause a brain injury. The personal injury lawyers at RileyCate have decades of experience in handling traumatic brain injury cases.
Proving A Personal Injury Claim
Our Indianapolis personal injury attorneys will fully develop a legal strategy for each of their clients.
Medical Evidence
In order to receive compensation for your damages for your personal injury claim from the insurance companies, you will need to provide evidence of your injuries based on evaluations from licensed physicians and healthcare providers that have been treating you. They can range from the emergency room doctor to a follow-up specialist you continue to receive care from, such as an occupational therapist, a physical therapist or a neuropsychologist.
Because the severity of injuries can vary depending on the type of accident, you may require a variety of services while in the emergency room. ER physicians rely on imaging in order to identify internal bleeding, fractures, muscle tears, organ damage, etc. If the attending physician assumes that there are broken bones, for example, then they may order an x-ray as well as other scans so they can know the full extent of your injuries. These scans include X-rays, which are scans used to look at the bones and joints but are not that effective at showing the internal organs.
If your injury requires imaging, then your personal injury attorney will use that documentation to make your case. The types of scans that can be used when your personal injury case include:
Computerized tomography (CT) scan
Magnetic resonance imaging (MRI) scan
These different scans are vital to personal injury cases because they can prove damage to internal organs, fractures, herniated discs, torn cartilage, and other important tissues. Our law firm uses these key pieces of evidence to build the strongest case possible for you. You can be sure that the attorneys at RileyCate, LLC will argue to get the insurance company to compensate you for these costly tests.
If you are not given a copy of your results, then you should request them immediately. We can use these scans in your case to show the insurance adjuster that your injuries are worth the settlement that you are asking for. The attorneys at RileyCate will assist you in getting the records for your treatment.
Medical Bills
The problem with these scans is that they are very expensive. If they are medically necessary, however, in order to determine whether or not you need a life-saving procedure or need to remain hospitalized for a few days, then these scans can give your physician insight on how to treat you. RileyCate, LLC, will request those records and bills on your behalf as they work to present your case for resolution.
Evidence Of Financial Losses
In a personal injury case, you may be eligible to receive financial compensation not only for the time you have already missed from work, but also for the amount of time that you anticipate you will continue to miss as you heal from your injuries. One of the most common types of damages after an accident are lost wages for all of the time that was lost because of the accident or injury.   In some cases, an injured victim will need to miss substantial time.  In fact, a victim might even need to apply for disability (short-term or long-term) if their injuries prevent them from returning to their full work capabilities.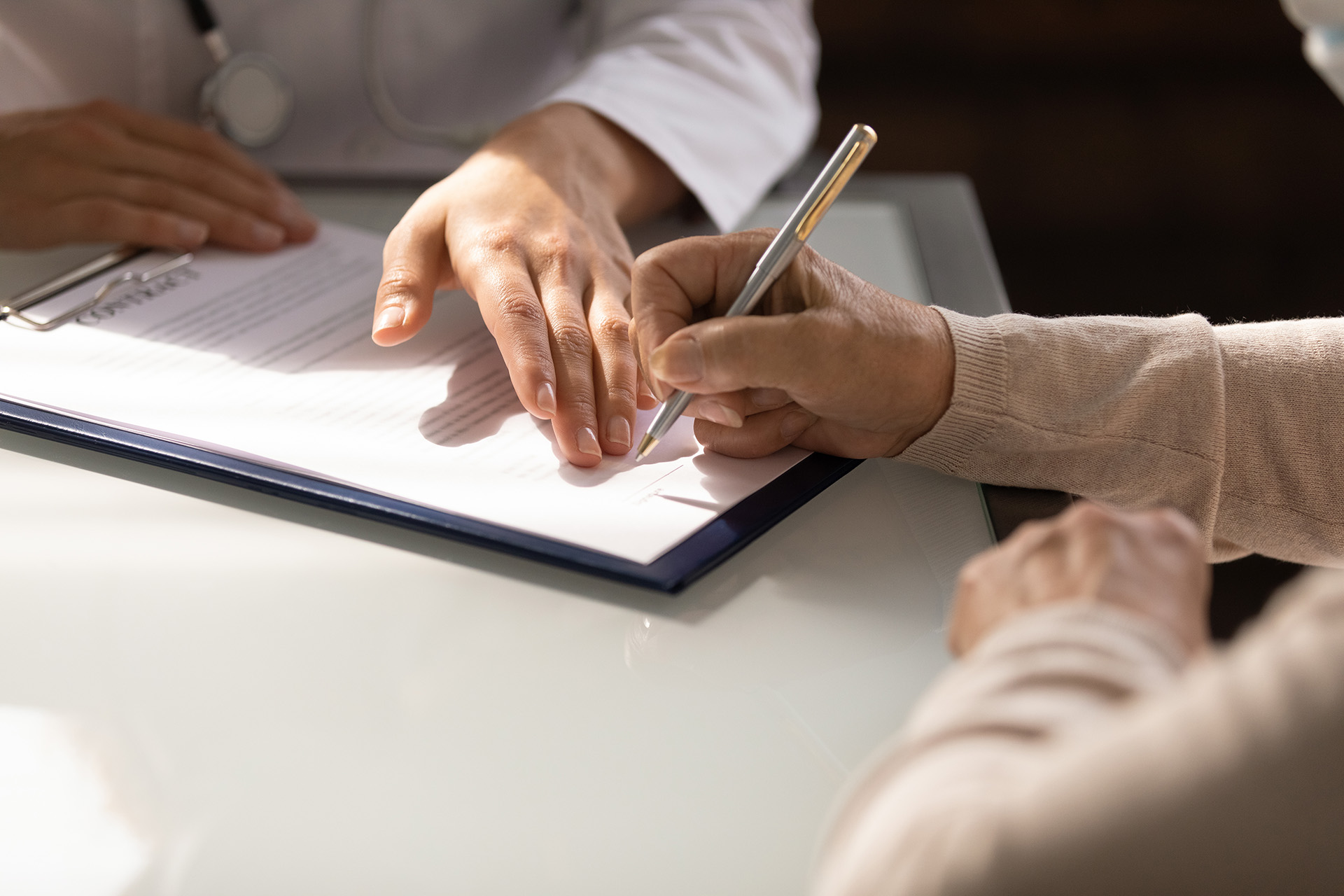 You must provide evidence of financial losses to have a successful personal injury claim. To file for damages, you will need to provide evidence of your salary or wages that you received pre-injury.  You must also provide evidence of your lost work period and lost wages.  Your evidence must prove that the loss of work was a direct result of your injury.  As such, you must show medical records that support your timeline and allegations.
Most personal injuries include physical pain, emotional pain, and financial hardships. If you or a family member has been the victim of a personal injury, then our personal injury lawyers and wrongful death attorneys will help you to seek compensation.  We can help you each step of the way: from filing the initial claim, ensuring that supporting evidence is strong, and negotiating a fair settlement or going to trial.
Why RileyCate, LLC
At RileyCate, LLC, our personal injury lawyers work hard for our clients.  We have helped thousands of personal injury victims receive financial compensation for their injuries, lost wages, medical bills, and pain and suffering.  Our Indianapolis law firm has negotiated claims and tried cases for decades, recovering millions of dollars for our clients. If you or a loved one was harmed due to someone else's negligence, then you should contact the legal specialists at RileyCate, LLC as soon as possible after the accident. We will be able to advise you of the next steps immediately after your accident to ensure your case is well-positioned for you to receive the compensation you are entitled to under the law.
Even if you believe that you were at fault for the accident, do not admit fault.  You are not required to say anything!  Instead, contact a qualified attorney.    There may be other factors that affected your crash that you are unaware of at the time of the accident. As such, give RileyCate, LLC a call. We will conduct a thorough investigation into your case.  We offer free consultations for personal injury claims!  To learn more about the claims process and the legal services we offer, call our firm today at (317) 597-6197.
If you have a legal matter you would like to discuss with a lawyer from our firm, please call us at (317) 588-2866 or complete and submit the form, and we will get back to you.
*Past results are not a guarantee of future performance.